Alfa Laval ACE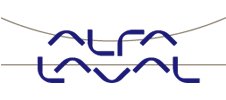 Alfa Laval – Air Cooled Exchangers
The Alfa Laval ACE product range offers robust, rugged and efficient cooling solutions for even the harshest environments. For over 50 years, these air cooled exchangers have been custom-designed and manufactured for upstream, midstream and downstream applications – specifically in the gas compression and gas processing markets.
Alfa Laval ACE was founded in Tulsa, OK under the name Air Cooled Exchangers (ACE) in 1964 and was acquired by Alfa Laval in 2012. The company is located on an 18 acre facility in Broken Arrow, OK and has over 142,000 square feet of enclosed shop space, including three paint booths and one metalizing facility. Alfa Laval ACE is an ASME shop and can meet the rigorous requirements of API-661 when requested.
Alfa Laval ACE's quotation process and in-house proprietary rating program allows sales engineers to quickly and efficiently optimize air cooled exchangers specific to our customer's needs. Coupled with AutoDesk Inventor, our engineering team utilizes proprietary drawing technology to reduce lead times and rapidly produce detailed 3D models. The ability to meet quick deliveries has become a trademark to Alfa Laval ACE. Nearly all of the components that go into the coolers are fabricated in-house. This includes not only the structure and headers, but the louvers and fin-tubes as well. Alfa Laval ACE is constantly focused on streamlining the manufacturing process to ensure competitive lead times and superior quality.
Showing all 7 results