Gas Plant/LNG
The surge in natural gas production in the Lower 48 has led to an increased demand for infrastructure and processing, supporting increased consumption domestically and across the globe. Our team here at SME Associates is uniquely well positioned to support the efficient design and highly reliable equipment required in these growing Gas Plant and LNG Plant operations. Through offering a variety of supporting products, our engineers possess a broad perspective to help keep in mind how the entire facility effectively coordinates. Additionally, our team has decades of experience to drill down at the equipment level, with intuition supporting computer simulation for confirmed results. Putting it all together, this helps us identify and deliver well thought out and coordinated products throughout the Gas Plant or LNG operation.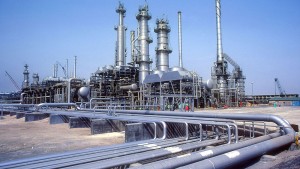 Applicable Products
Applicable Manufacturers
Shell & Tube for supporting heat exchangers
BAHX for main heat exchangers
Air Coolers for propane condensers and gas coolers after compression
Fire Heaters for recovery reboilers
Complete Amine Treatment & Dehydration Packages
Plate & Frame for supporting heat exchangers
WHRU's, Fuel Gas Conditioning & Dew Point Units, Mercury Guard Beds
SME Products
Amine Treater Process
Removal of acid gases such as H2S and CO2 from a natural gas stream is one of the most critical operations performed in natural gas treatment. Whether you are preparing gas production for transport to a central gathering facility, for pipeline sales, or on the front side of the gas plant treatment process, amine treater processing is a reliable and frequently utilized industry standard. Our SME team has an in depth understanding of the chemical interactions and process equipment required, from the initial contactor throughout the entire acid gas absorption and amine recharge cycle. We will often model the entire process in question to confirm proper equipment performance and integration around any piece of equipment. This simulation and years of seasoned experience ultimately helps our team efficiently and effectively diagnose equipment requirements and performance, while taking into account your specific amine process requirements.