AO Manufacturing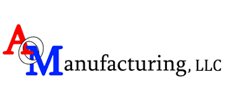 AO Manufacturing
AO Manufacturing specializes in the design and manufacture of Shell and Tube Heat Exchangers for all industries with a focus on exchangers for the Oil and Gas and Chemical industries. Located in Conroe, Texas the AO Manufacturing management team has over 29 year of experience in the heat exchanger industry and is full service exchanger provider.
AO Manufacturing is more than manufacturing with the capabilities to support your project from start to finish. Our services include thermal calculations done in the bidding stages with the world renowned software from AspenTech, followed with the preparation of detailed dimensional and fabrication drawings in AutoCAD, and finally the fabrication of the product under a strict quality control program and follow TEMA guidelines, ASME standards, and customer supplied specifications throughout the process.
AO provides the full range of TEMA shell and tube heat exchangers, which are classified using the three letter codes: the first letter designates the type of head at the front of the exchanger. The middle letter represents the body of the type of shell, and the third letter designates the rear type of end at the rear of the unit. These exchangers work with mostly any fluid in all industry varying from single phase to two phase exchanging (reboiling and condensing process fluids using heating or cooling media respectively); and being able to operate in an extensive range of temperature (-300 °F to 1,500 °F) and pressure (0.01 psig to 6000 psig) making the shell and tube exchanger one of the most versatile exchangers in the industry. In addition to the TEMA standard exchangers AO designs custom units to meet specific customer requests.
The AO Manufacturing facility is situated in Conroe Texas, near Houston, and has access to a wide range of materials and specialty services in addition to it's extensive in house manufacturing capabilities. Whatever your exchanger needs, SME in partnership with AO Manufacturing can meet them.
Showing all 4 results